*****************************************************************************************************
 Davenport School of Yoga 2018 Teacher Training  begins February 17th
Our Yoga Alliance Certified Teacher-Training course offers a unique exploration into the evolution of Hatha yoga
Led by JEANI MACKENZIE and an experienced teaching faculty, our program will accelerate your journey towards becoming an exceptional teacher. We offer a successful mentorship program to refine your teaching skills. Our experienced teachers help students understand their own physiology and how to impart this essential wisdom.   Our students evolve into accomplished, confident, and knowledgeable teachers.
I have been practicing yoga since 1974, teaching since 1979. Practiced with BKS Iyengar in India in l977.
I opened the Davenport School of Yoga in l996, began doing teacher training in 2003.    I was a presenter at the Iowa City Yoga Festival and I teach workshops regularly on the west coast of Australia.
PROGRAM
The program mainly follows the methods outlined in "Light on Yoga" by BKS Iyengar and "Yoga for a New Age" by Bob Smith. There will be numerous teacher training publications by John Friend and Ester Meyers. This training program, by exploring your potential will open you to personal growth and transformation.   You will learn more about yourself which will help to become an inspirational teacher. What you already appreciate about yoga will be enhanced.. It is a very important decision you are making in deciding to choose this program.. Our faculty will be teaching yin, therapy, pranayama, partner, kundalini, and philosophy.   We will also do some aerial yoga.
for more information and how to apply,  click here
 *****************************************************************************************************
February 28 , 2018
Bettendorf School of Yoga
5123 Middle Road , Bettendorf Ia
6:30 to 7:30 p.m.
Cost: $15
Would you like to experience life in a deeper, more meaningful way?
Do you want to connect with the wisdom of your body and the voice of your intuition?
Do you need to get more physical movement into your life?
Get out of your head and into your heart by experiencing the energy of your chakras! Let your spirit guide you in Chakradance, a moving meditation. No chakra knowledge or dance experience necessary.
Facilitator Lindsay Bodenhofer will use specific music and guided visualization to take you on a free-flowing movement journey exploring 7 different worlds within you…..instincts, emotions, power, love, expression, intuition, and spirituality allowing you to focus inward and tune in to the wisdom and intelligence held in your physical, emotional, and spiritual body,  You will anchor your unique experience with the creation of mandala art.
Find meaning, let go, and have fun with Chakradance!
Pre-registration required by 4:00 P.M. on 02/28/2018
to register
Contact  journeyintobeing@outlook.com or call 563-212-2406
 *****************************************************************************************************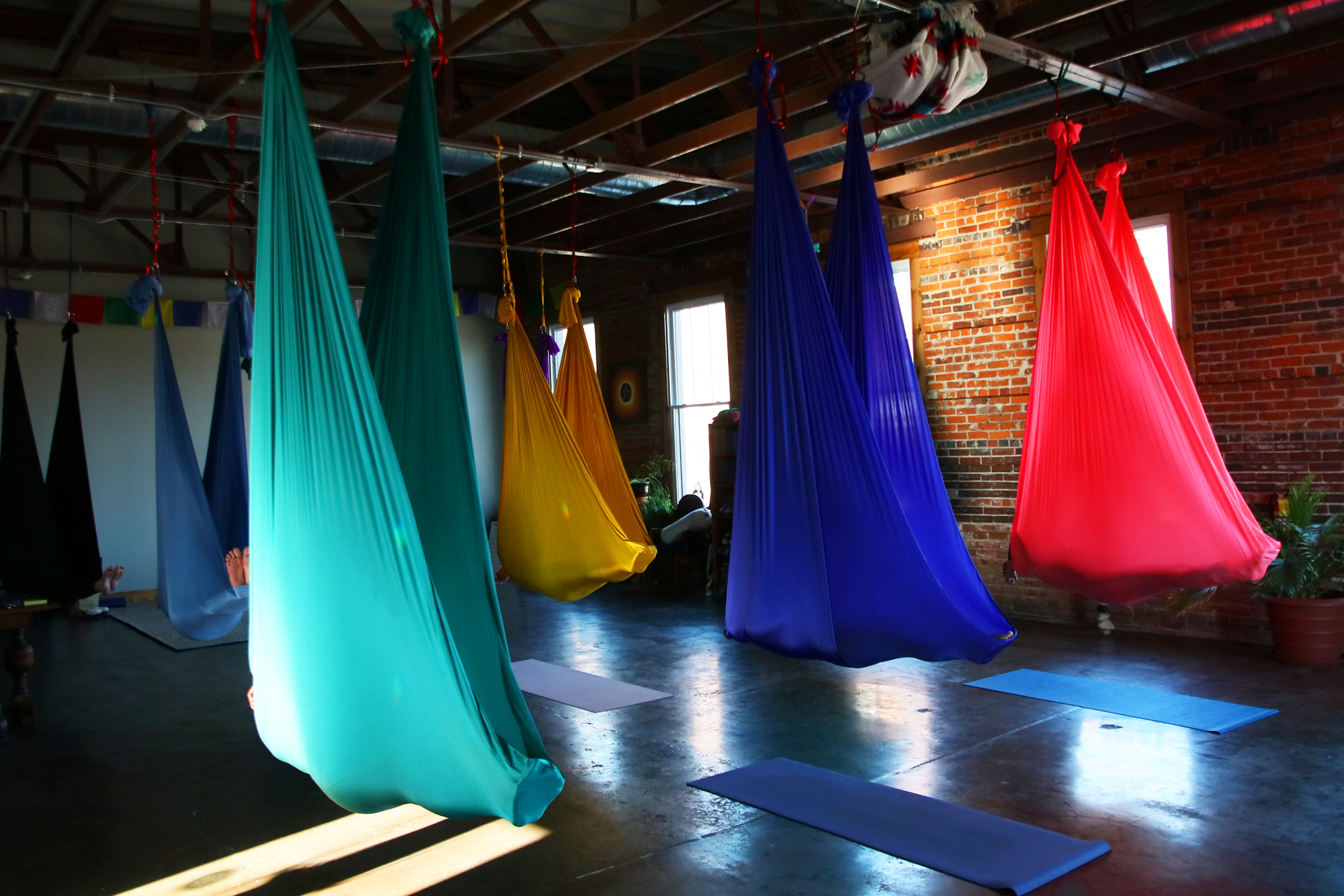 Intro to Aerial Yoga is a combination of traditional poses done on the floor and postures practiced using soft fabric. In aerial yoga, our body weight is distributed between floor and fabric, allowing us to access traditional poses in a new way. When off the floor, there is no pressure on joints and inversions are accessible with no strain on neck or shoulders. Hanging in 'slings' makes core muscles 'fire'. It is so much fun you don't realize what a great workout you are getting.
This class is designed with the beginner in mind. We will walk you through the basics, offer instruction and take time to explore the poses while answering questions and making sure you feel safe and supported.
Reservation and refund requests may be made up to 48 hours prior to session start time.               

Call 309-912-2761 to cancel and request refunds